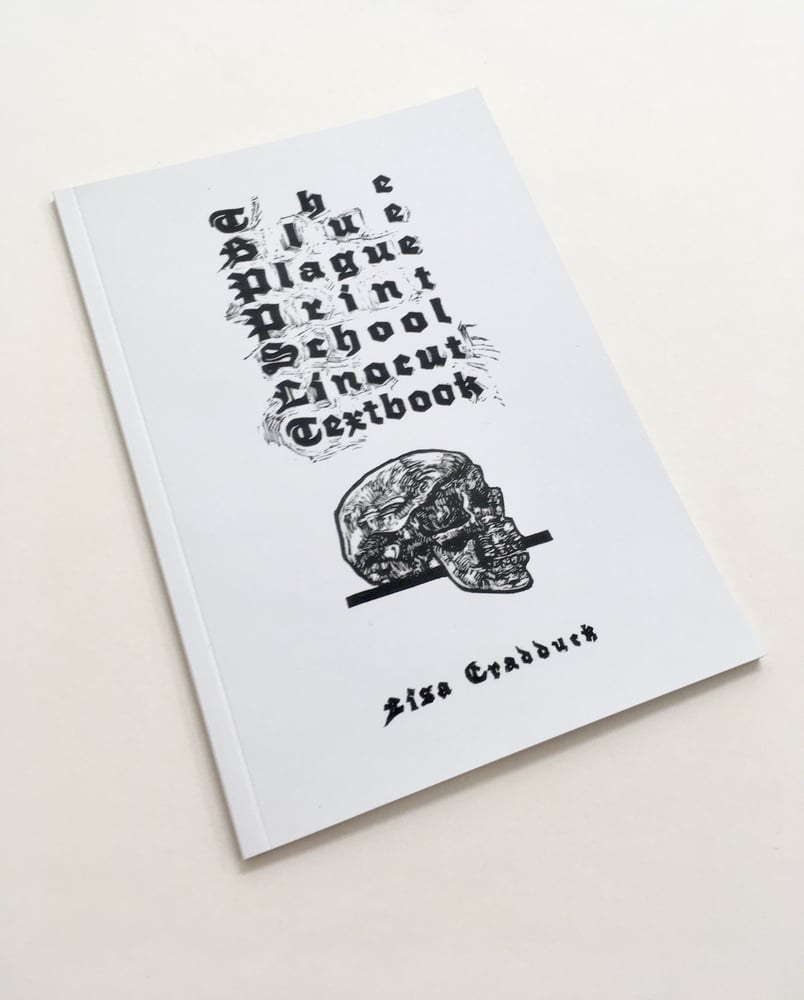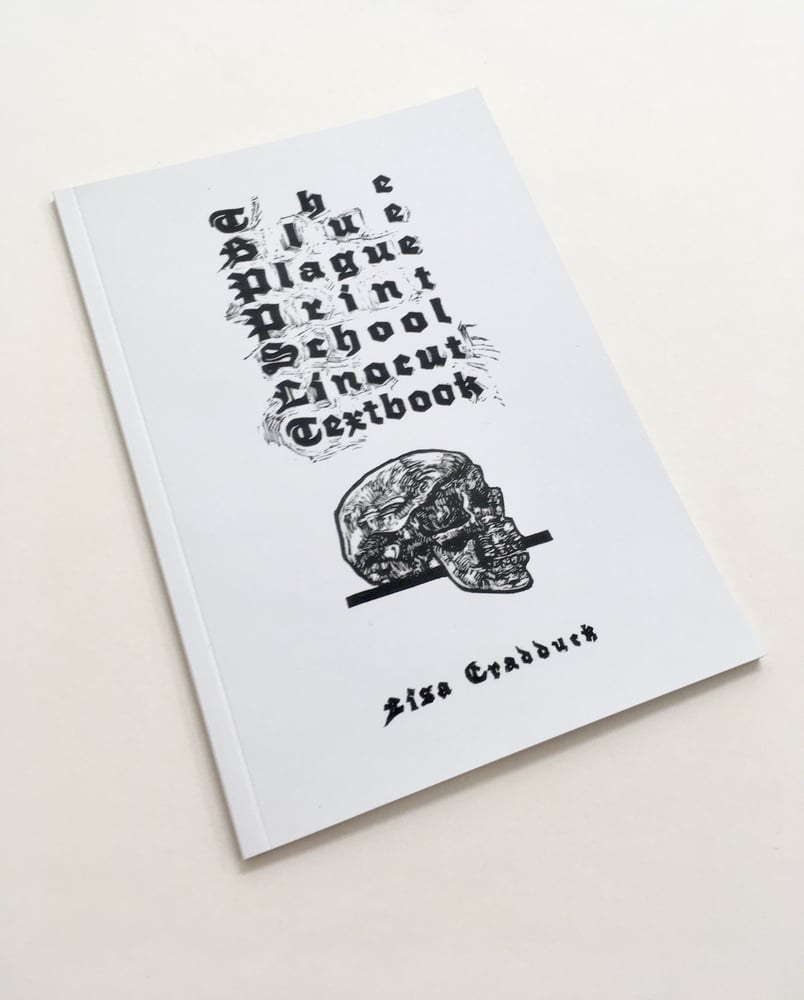 The Blue Plague Print School Linocut Textbook by Lisa Cradduck
£6.00 / On Sale
This instructive and fully illustrated linocut manual, based on 15 century block books, is a handy insurrection grimoire.
Learn all the skills you need to make your own radical linocuts. From 'thinking' to 'inking and printing'. Follow a helpful cast of skeletons [stripped to the bone by Tory austerity] as they take you through all the procedures you'll need.
Raise your boney hands and ink up.